Give2GiveHope Trade School
---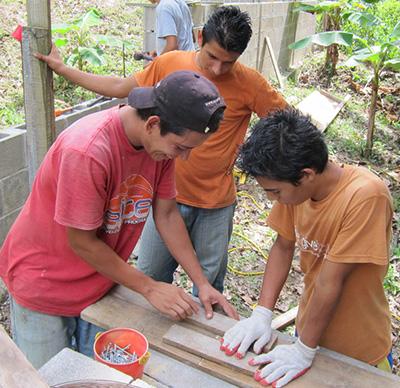 Our goal is not simply to provide relief for hungry families, but to come alongside them and their community to offer opportunity for them to help themselves. We firmly believe that education is one of those opportunities, but the circumstances of many families often prevent much education beyond the elementary level. While we cannot provide a traditional "school," we do think that offering a place to receive vocational or technical training can help teenagers and young people acquire skills that will make them employable, give them a sense of purpose, and allow them to contribute positively to their families and community.
We broke ground in November of 2012 on what will be the Give2GiveHope Trade School. The Trade School will provide vocational education for young men and women who have dropped out of traditional education before completing high school.
In 2015, we completed the walls and roof of the building and our VisionCatcher team completed a sidewalk around the building. We will be raising funds for equipment, a sewer system, and then machines and tools. For more information on the trade school, please
contact us
.
Donate Now