Ways You Can Help
---
Child Sponsorship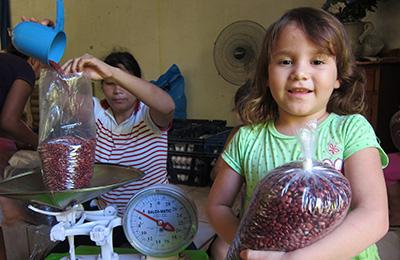 There are hundreds of children who are waiting for sponsors. Your faithful monthly support of a child provides relief and the possibility of a healthier future, not only for that child but for the community as well.
Please visit our sponsorship page to view the children who are in need of a sponsor.
Child sponsorship is available at $35/month. Our local teams work to determine the greatest needs for a child and work to supply food, clothing, medical care and education.
If you have questions about sponsorship, please review our
faq page
or
contact us
.
General Gifts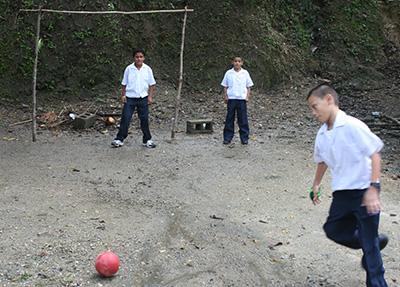 Your donations to our general fund help us keep our administration costs down so we can provide a greater percentage of your monthly sponsorship directly to the care of your sponsored child. We may use general funds for such things as printing costs, internet connectivity costs so we can communicate with our foreign volunteer staff, or transportation for our foreign teams to be able to get to the city to pick up supplies for the children.
In addition, we may use general funds to help with projects that may be outside of meeting the immediate needs of a family. As an example, such projects might be purchasing craft supplies or soccer balls for a local school, providing transportation for children to and from church or to receive medical care, or holding a class for mothers to teach basic personal and household hygiene.
Education Fund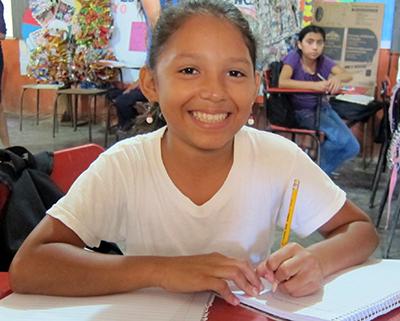 Education is important to break the cycle of poverty. Although there is public school provided for children, families are responsible for purchasing uniforms and all school supplies including notebooks, pencils, etc. These may seem like simple things to us, but for a family who does not even have enough funds to provide food to their children, school supplies and uniforms sometimes simply can not be afforded.
Give2GiveHope requires that all school-aged children be in attendance at school to receive support because we believe that only through education can we make a difference in breaking the cycle of poverty and truly giving the children a hope for a better future.
For older children, there are options for education at vocational schools (technical or beauty) in the city. Typical costs for education are $65/month. If you're interested in sponsoring a child for education, please
contact us
and we will work with our foreign volunteer staff to select a child who has expressed interest in secondary vocational training.
Special Gifts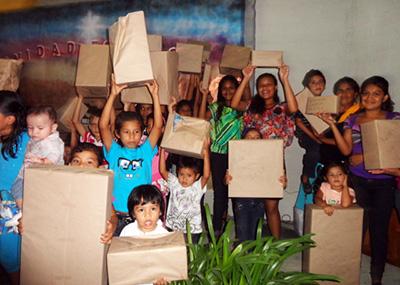 Children are special - all of them - whether sponsored or not sponsored. Give2GiveHope collects donations made in honor of your child's birthday or Christmas and uses those donations for special celebrations; Children's Day in September and a Christmas/New Years celebration at the beginning of the year. We also accept donations to the celebration fund which are not designated in honor of a specific child in any amount greater than $10.
We encourage our sponsors to send a note via our sponsor email system to their sponsored children for their birthday and/or Christmas. Funds donated toward birthday or Christmas are pooled to fund community celebrations and no money is ever provided directly to children or their families.
Ongoing Projects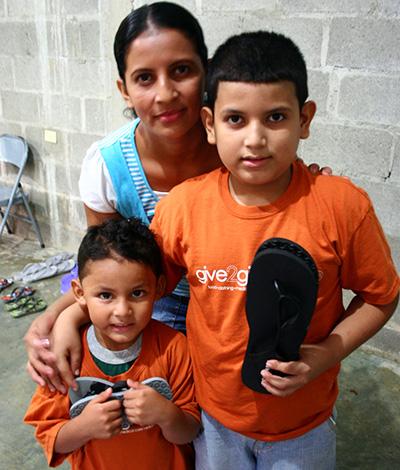 While our primary mission is child sponsorship, we are always willing to follow God's prompting toward other ways to help. Our long-term goal is to assist and empower the local church to take care of its community the way God intends it to. With that in mind, we have established several projects that offer help to the entire community, not just sponsored children and their families.
You can donate toward any of our ongoing projects which include providing water filters, completion of the trade school, or provision of flip flops. You can also give to the Last Supper fund that provides an additional month of provisions for children who have lost sponsorship. Any gift you specify for these purposes will assist our broader mission of helping the community and being the hands and feet of Jesus.