Give a Child a "Last Supper"
---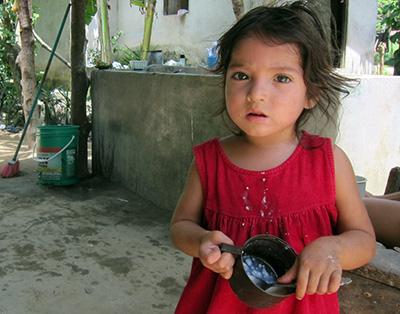 Although we don't like to think about the possibility, we know that there will be times when a sponsor will terminate the sponsorship of their child. Ideally, this happens with at least a month's advance notice, but it may also happen without any notice provided to our organization or to the sponsored child.
If this occurs, there isn't any way for us to notify a child that their sponsorship has ended, and so they may show up to receive their provisions only to discover that there is no longer food for them.
We want to make this situation easier for the child and their family and so we've established a "Last Supper" fund which will help us provide one final month of provisions for children whose sponsorship has been terminated without notice. This will allow the family 30 days to plan ahead, ration their provisions, or try to find other sources for assistance. It gives a little grace in a tough situation.
Donate Now